Gallery Savah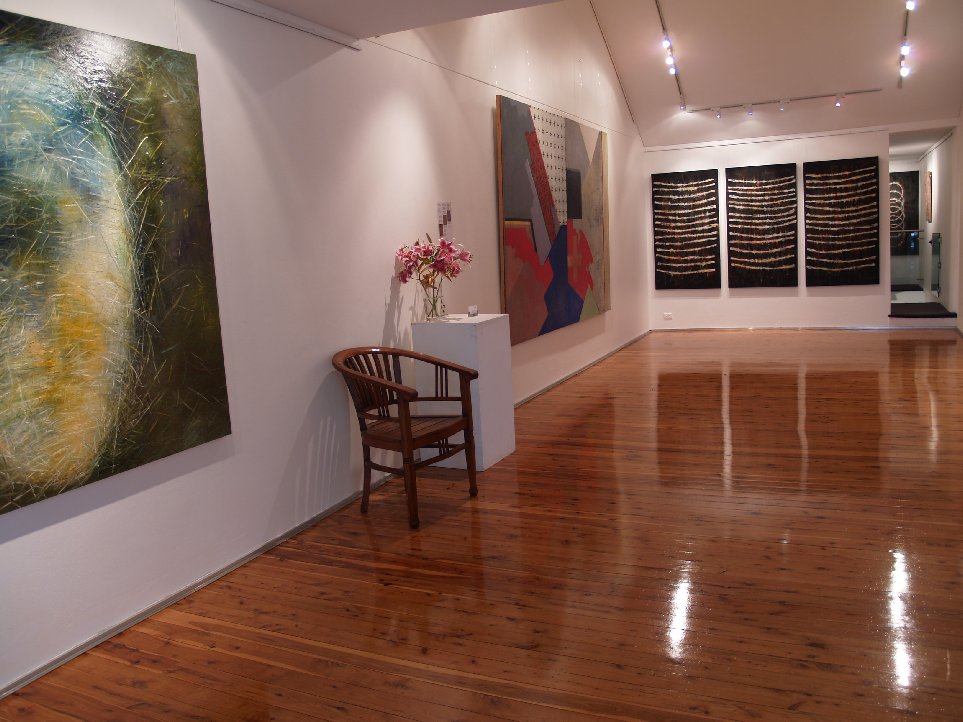 Gallery Savah was established in 1990 by Mr. Savah Hatzis at 20 Glenmore Rd, in Australia's premier art gallery district, Paddington, Sydney.

Gallery Savah offers collectors paintings of exceptional quality and unquestioned provenance thanks to the eye, training, experience and relationships developed by the Director. As of 2010 we are one of less than 40 Australian galleries that have traded for 20 years or more.

Selected Australian artists and the leading indigenous women artists from the celebrated Utopia community, whose work the gallery has promoted since 1993, have been the gallery's focus in this time.

Gallery Savah has also developed a solid fine art dealing reputation in the secondary market for artworks by prominent Australian and Aboriginal artists.

We've promoted important solo exhibitions for artists including Emily Kame Kngwarreye, Gloria Petyarre, David Rankin, Minnie Pwerle, Barbara Weir, Malcolm Jagamarra, Al Skaw, Philip Stallard, Ivan Marchuk, Max Miller, Nico Vrielink, Walangari Kantawarra, Emily Pwerle and others. The gallery has showcased group exhibitions of paintings and works on paper by John Olsen, Arthur Boyd, Fred Cress, Charles Blackman, John Perceval, Brett Whiteley, John Firth-Smith, and others.

The gallery is well known and regarded by important art collectors, artists and art institutions worldwide and has placed artworks in private, corporate and public collections.

Exhibitions held at Gallery Savah feature in art reference books, press, radio and television programs. Examples include Discovery Channel Documentary, Channel Nine live coverage broadcast internationally, Qantas in-flight videos, Radio National; SBS television News; Channel Seven 11am News. ABCTV 7pm News, SMH Metro, The Age, The Australian, The Australian Financial Review, The Sun Herald, Business Review Weekly, SMH The Good Weekend, SMH Good Oil, ABC TV Spotlight, ABCTV George Negus, ABCTV 7:30 report, The Australian Weekend Review, The Bulletin, The Weekend Australian, SMH Spotlight, The Mirror, Art and Australia magazine, Australian Art Collector magazine, SMH Spectrum, Artnews magazine New York, NY, Artspeak magazine New York, The Frankfurt Times Newspaper, The Hellenic Herald, Business Review SE ASIA, The Wentworth Courier newspaper, The Eastern Express, The Jewish Times, Belle magazine, Vogue, State of the Art magazine and The Kyle & Jackie O Show.

Many important exhibitions launched at Gallery Savah have been officially opened by well know Australians including Jeffrey Robertson QC, The Hon Michael Kirby AC CMG, Peter Collins QC MP, David Boyd, Rachel Ward AM and others.

The director of Gallery Savah has made the gallery available to charity organization to raise funds. Notably, with the generosity of Arthur Boyd, John Olsen and David Boyd we raised more than $250,000 for Warrah School for the profoundly disabled. We have supported YWCA Big Brother-Big Sister, Australian Chamber Orchestra, Bobby Goldsmith Foundation, Glenmore Road Primary School, Contemporary Collection Benefactors Art Gallery of NSW, Westmead Children's Hospital and GenerationOne.

Our Paddington gallery closed in December 2012.